The New American Health Workforce
CHW Orson Brown (right), helps a patient understand housing options.
Increased Access to Primary Care
Unlock the power of Community Health Workers.
Health organizations need to deliver better health at lower cost in the face of crippling clinical workforce shortages. Address these challenges with a single solution: IMPaCT's network of trained Community Health Workers and cloud-based workflow tools.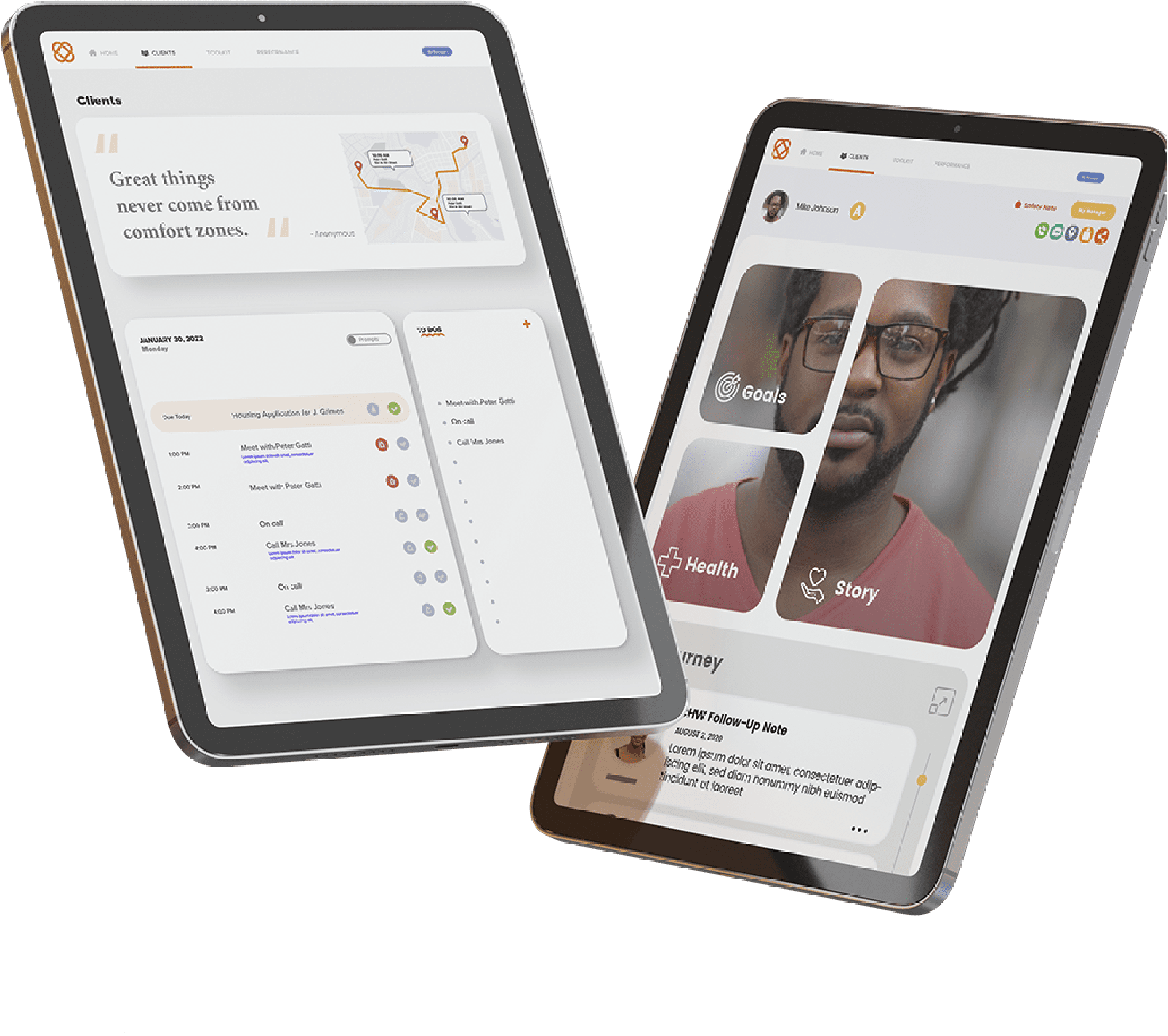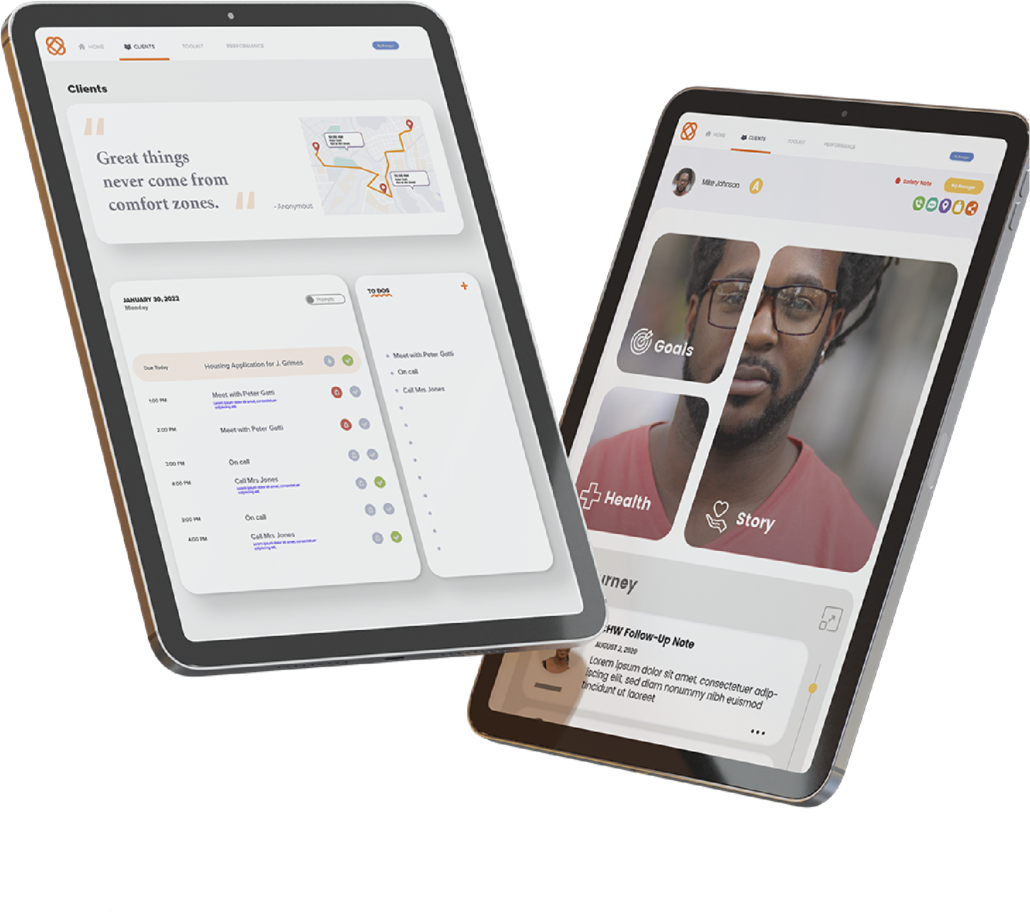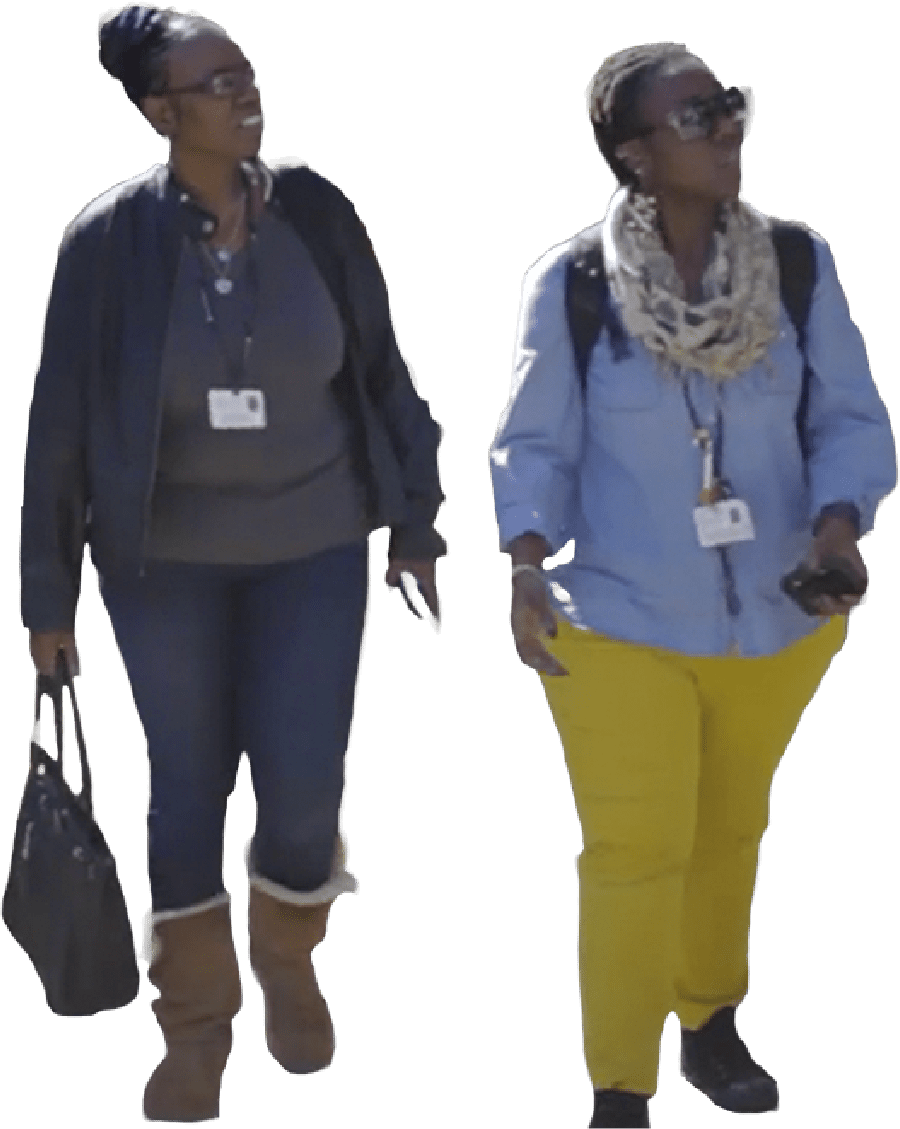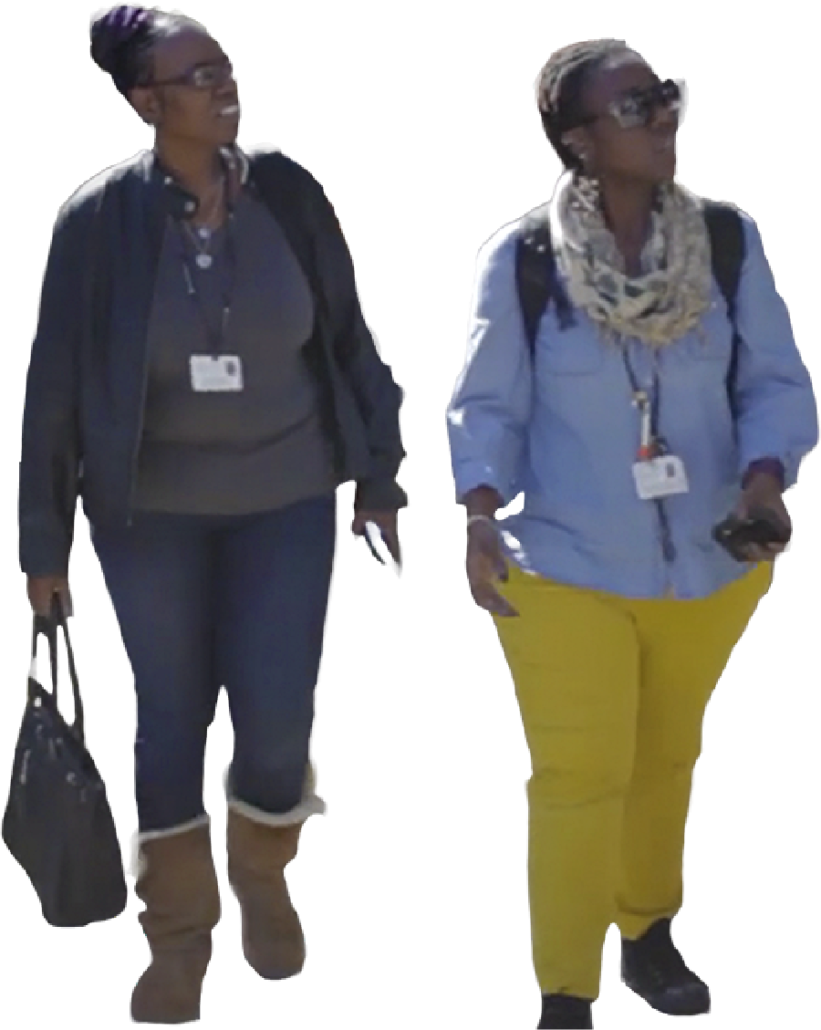 Community Health Workers en route to a home visit.
What is IMPaCT? Watch IMPaCT CHWs in action.
IMPaCT provides workforce and infrastructure for addressing SDOH at enterprise scale.
Our team works with you to plan, build and manage a CHW workforce that fits your needs. IMPaCT pre-selects caring people from local communities and provides best-in-class training. Our cloud-based technology auto-dispatches CHWs to patients, guides them through evidence-based workflows and provides real-time analytics.
IMPaCT is the the most effective model in the country for addressing SDOH with RCT-proven benefits
$2,500
Annual Net Savings Per Patient


12%
Increased Access to Primary Care
Dr. Zeke Emanauel interviews Dr. Shreya Kangovi about IMPaCT.
The value is clear.
CHW programs cost less with IMPaCT.
Building and running your own CHW program is difficult and expensive. The typical direct costs of CHW programs --including hiring, training, workflows, load-balancing and analytics-- are $2808 per enrolled member per year (PEMPY). Mistakes along the way mean you may not see any returns on this investment. IMPaCT provides workforce and infrastructure, saving 50% on program costs. More importantly, you are getting it right and unlocking RCT-proven savings of $4,985 PEMPY.
Value Unlocked: $6,265 PEMPY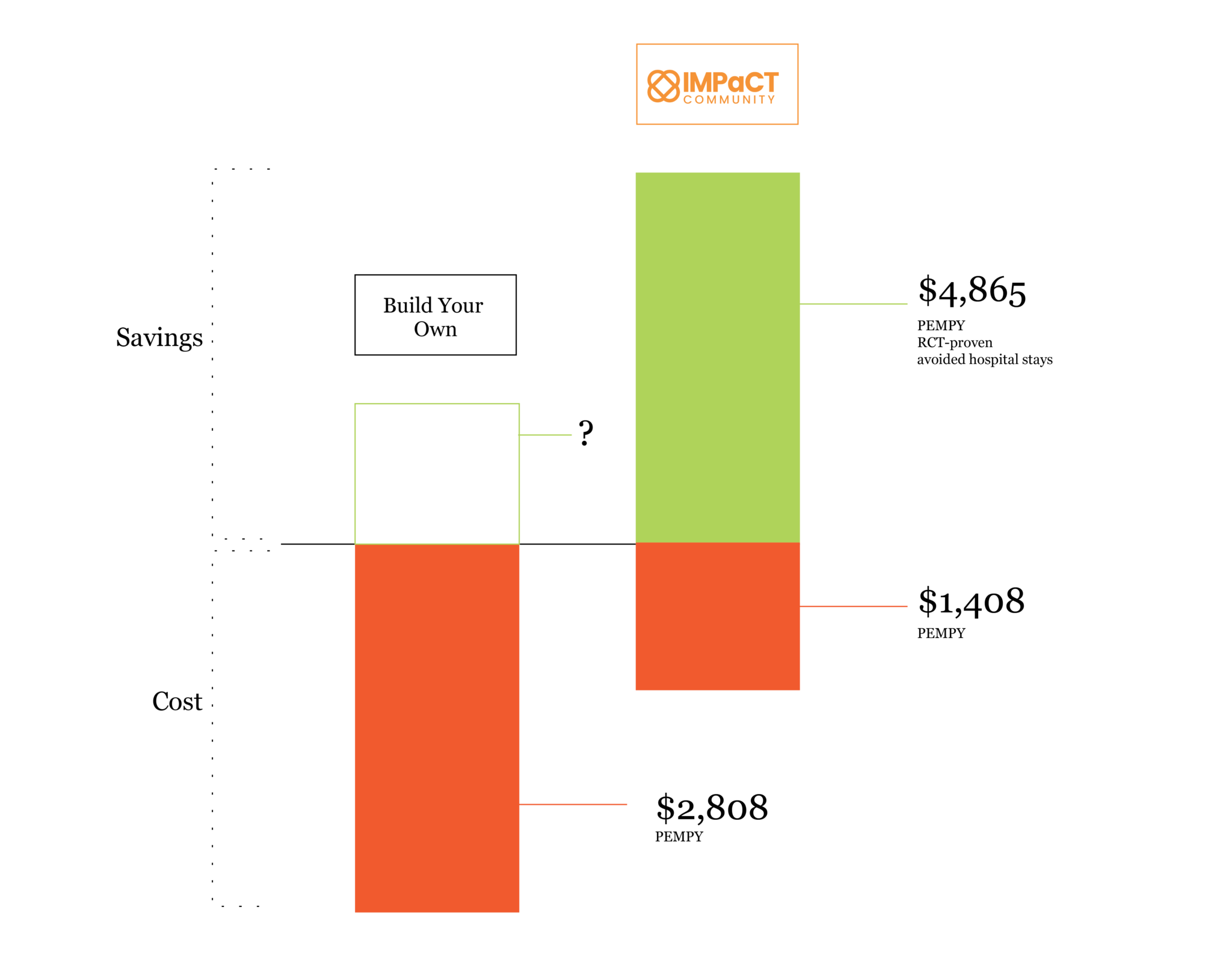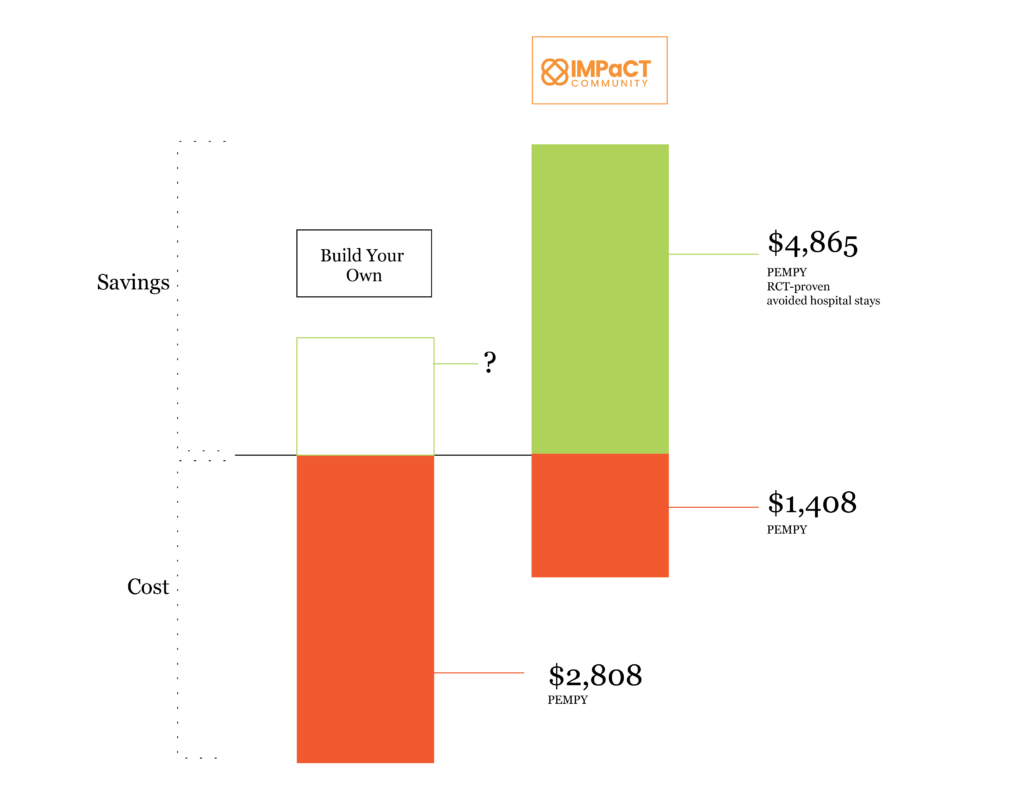 Over 50 organizations across 20 states use IMPaCT